The University of Queensland has embarked on a significant process improvement project to improve, rationalise, and where possible automate, the hiring and payment of casual academic staff across the institution. This change means that Casual Academic staff will be paid according to a pre-determined schedule of activities, with timesheets only required when there is a deviation from the schedule.
For a brief overview of the new pay process, watch the below video.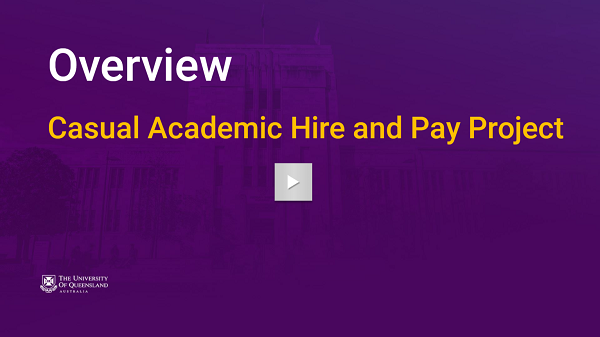 For more detailed information on what's new, what stays the same, what's coming, and help and support, click the Casual Academic Character Card.
Casual Academic Character Card
A detailed step-by-step guide covering what to do when you deviate from your work schedule is available below.
If you have any questions about the timesheet process, please contact your supervisor or local school administrator. For any other questions, refer to the Casual Academic Character Card for support channels.
---