Aurion Enquiry Access for HR
Logging on and off Aurion
Logging on Aurion
Access to Aurion is available from the UQAPS Web Interface. To log on to Aurion, complete the following steps:
Step 1 -  Access the UQAPS Web Interface by clicking the following link https://web.uqaps.uq.edu.au/Citrix/XenApp/site/default.aspx
Alternatively, access the Current Staff website, click 'Go to my.UQ dashboard' option and then click Citrix app under all apps.
Step 2 - Click Skip to log on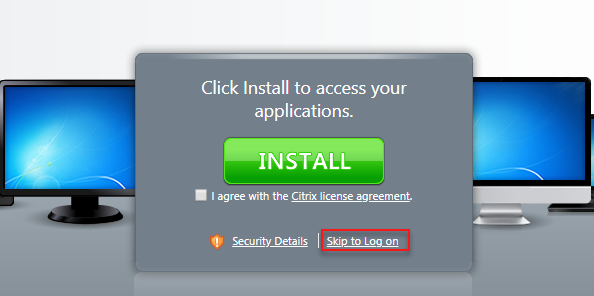 Step 3 - Enter your UQ Sign In username and password in the provided fields and click the Log On button. The UQAPS Web Interface page is displayed.
Step 4 - Click the Aurion icon. The Aurion Log On window is displayed, as shown below.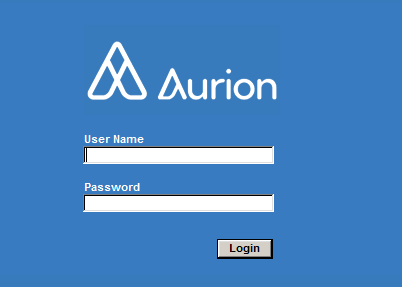 You are logged into Aurion, and the Aurion Home Page is displayed.
INFO: 

Your Aurion username is the same as your UQ username; however, your Aurion password is different. If you forget your password, contact ITS Helpdesk (56000) and request your password be reset.
If an incorrect username or password is entered an error message will display in the Message line, and you will be required to re-enter your login details.
The entered username cannot be changed; if it has been entered incorrectly you will need to close the log on window and open a new Aurion session.
Passwords are case sensitive.
After a number of failed attempts you will be locked out of Aurion, contact ITS Helpdesk (extension 56000, option 2) to request your password be reset.
Logging off Aurion
When you finish using Aurion, you should log off. This can be done by:
pressing Alt-F4 from anywhere in Aurion to exit immediately
selecting File > Quit from the Menu bar, or
clicking the Quit button ( ) provided on the Aurion toolbar, from the Home Page.
For security reasons, you must always exit completely from Aurion before closing the UQAPS Web Interface.
Top of page